I found this recipe on a Norwegian low-carb forum (
Lavkarbo.no
) and decided to give it a go today. I have included the YouTube video that the original poster quoted as her source at the bottom of this post.
2 eggs
1 tbsp full fat cream
1/2 ts baking powder
1/2 cup grated cheese
1 tbsp oil
2 tbsp low-carb baking mix
(I didn't have any baking mix, so instead I used 15g of soy-/whey protein plus a tbsp of psyllium husk fibre)
Mix all the ingredients well and spread thinly onto a greased baking tray. Bake at 225 °C for about 10 minutes. Then add whatever toppings you fancy, and bake until the cheese is golden.
The bases after baking. I halved the above portion, and it made two small portion sized pizzas: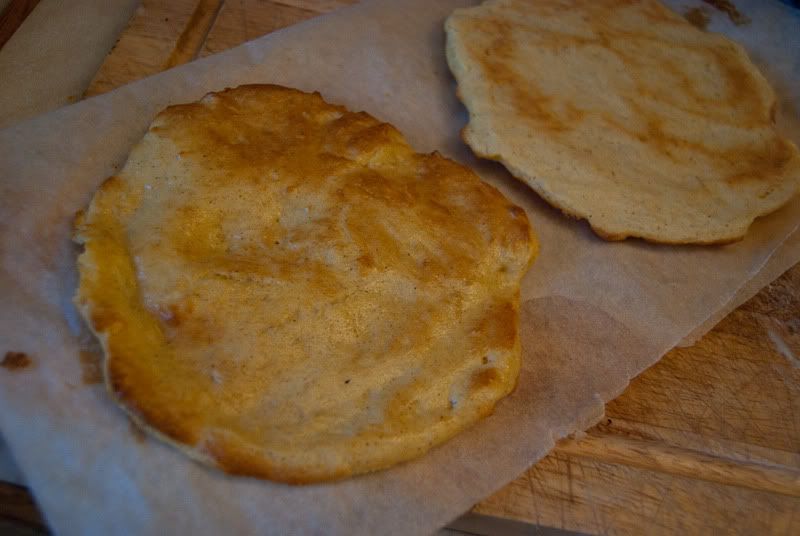 With topping - home made tomato sauce, fried minced beef, olives, mushrooms and cheese for me today:
After a further 5 minutes in the oven: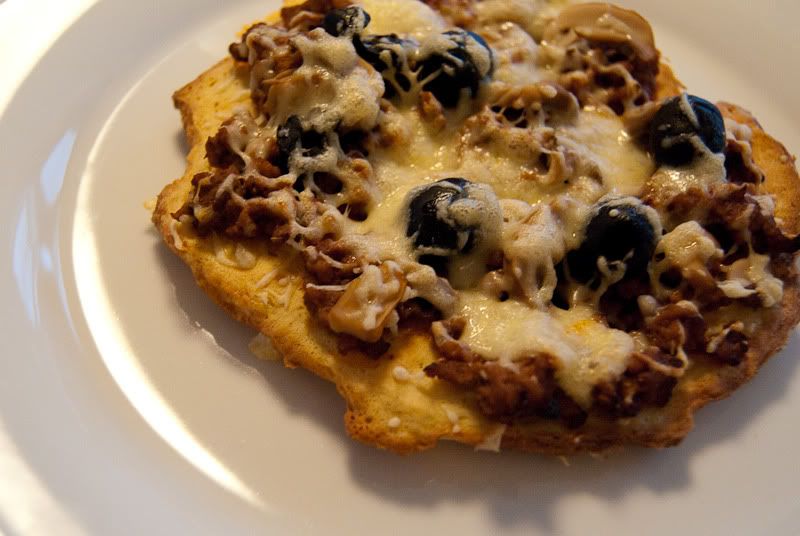 The result? Not bad, however I would have preferred it to be less spongy/eggy, and more doughy/breadlike. Something I will do differently next time is to spread the mixture even thinner, that might help make it feel less spongy. Also, because I can't eat a lot of eggs (du to an intolerance) I will try and experiment until I find a way to make low-carb pizza crust without egg - if I manage to get a decent result, I'll be back with the recipe, I promise!