No shred today, but I went for a jog instead. Not a very long one, but a jog nonetheless. And got a lovely sunset view too - crappy pic though, taken with my mobile phone: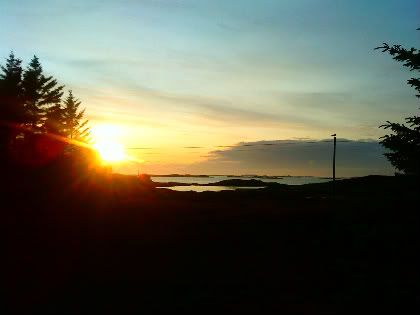 Today's food:
Crispbread with paté
Tin of tuna with lettuce and cucumber and a bit of dressing

Ice cream (naughty treat!)

Large portion of ham salad with sweetcorn, beans, asparagus, pineapple ++

2 x crispbreads with cheese + paté
1 x nectarine

TOTAL: approx 1250
kcal


Gosh, even with the naughty ice cream treat I am still way under. In fact I
should
eat more than this, I don't want my body to go into starvation mode...